We are a small family run Bed & Breakfast located in a quiet and sheltered valley to the West of Durrus near Bantry. The house is situated on a private road with no passing traffic but views over Dunmanus Bay and Mount Gabriel beyond. The gardens of an acre are bounded by a stream and planted with mature trees and shrubs.
The village of Durrus has shops and pubs and is in easy walking distance. Bantry town is only 8kms away.
Further west along the Sheepshead is Ahakista with harbour based pub/restaurant and Kichrohane with pubs and shops. There are many local attractions including the well know Sheepshead Way for walkers. Our aim is to have every guest relax and enjoy their stay. We cater for walkers, cyclists, campers or drivers. We have some Kayaks available which can be launched very safely from our beach and you can explore the sheltered Bay. The gardens and paddock are open to all guests.
You can watch a variety of bird life in the garden or in the evening watch the bats coming out to feed in the nearby woodland or on a clear night see the Milky Way thanks to the zero light pollution.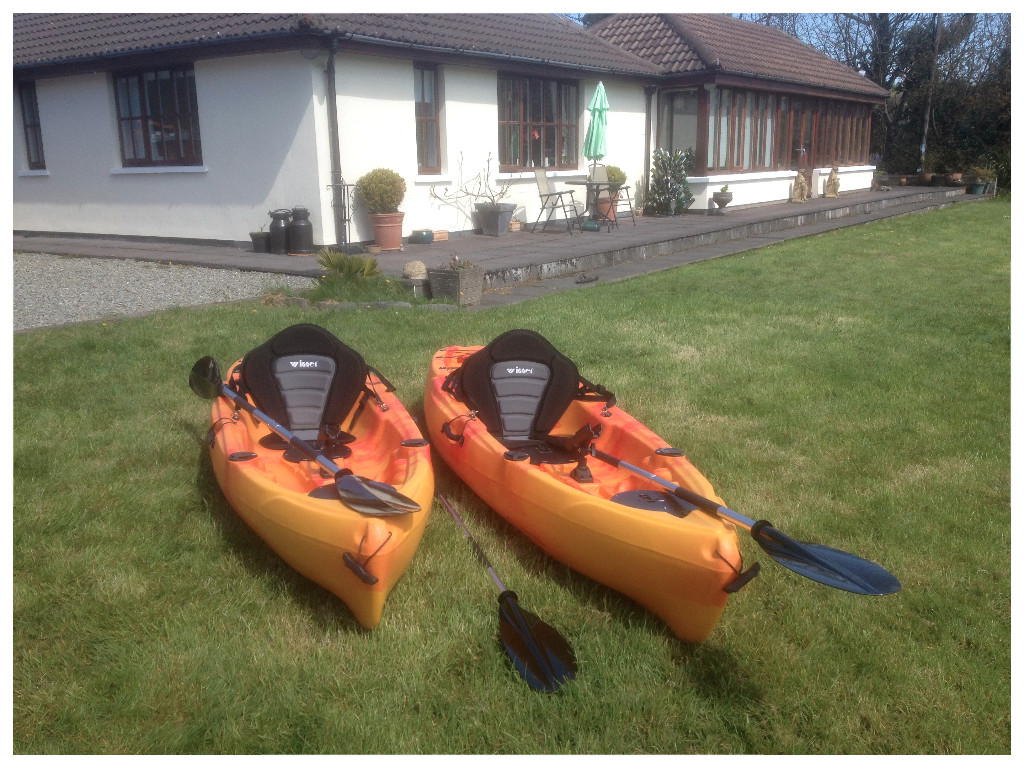 We are here to make sure your stay is memorable so we will endeavour to ensure you have everything you need but if you need anything extra we are here to help